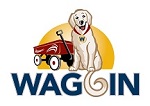 WAGGIN Catalog
Waggin Link to New e-books in Polaris
---

Teen Reads
Offers readers aged 12-17 reviews and excerpts of YA books, as well as adult titles that are appropriate for a teen audience. Features include Cool New Books, Word of Mouth (a forum where teens talk about what they're reading), TONS of free giveaways and contests, author interviews, biographies, contests and monthly polls. Content is updated monthly.

---

This is the place to go if you're looking for something to get a guy reading. They've collected recommendations from teachers, librarians, booksellers, publishers, parents, and guys themselves.  These are the books that guys have said they like.
---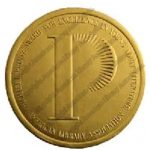 Printz Award
The Michael L. Printz Award is an award for a book that exemplifies literary excellence in young adult literature. It is named for a Topeka, Kansas school librarian who was a long-time active member of the Young Adult Library Services Association. 

---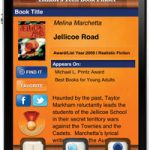 YALSA's Teen Book Finder for Android & iOS
This is a free app to help teens, parents, librarians and library staff, educators, and anyone who loves YA literature access to the past five years' of YALSA's awards and lists on their smartphone.
---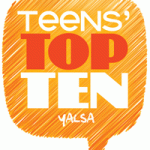 The Teens' Top Ten is a "teen choice" list, where teens nominate and choose their favorite books of the previous year. Nominators are members of teen book groups in fifteen school and public libraries around the country.
---
Teen Read Week – October 9-15, 2016
Teen Read Week is an national literacy initiative of the Young Adult Library Services Association (YALSA), a division of the American Library Association. It's aimed at teens, their parents, librarians, educators, booksellers and other concerned adults.
---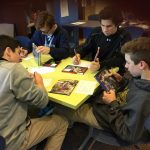 PTLibrary Teen Facebook Page