Library Card Information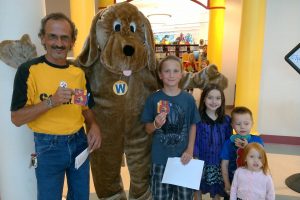 Print a Library card application or pick up a form at the Circulation Desk. Return the completed application to the Circulation Desk to receive a WAGGIN library card. A valid photo ID with proof of address must be provided when submitting the form.Children from pre-school age through age 12 must have a parent sign their application for a library card.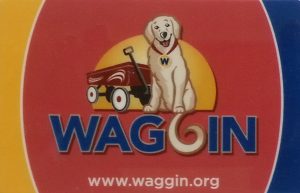 The WAGGIN network is made up of 20 libraries in Washington, Greene, and Fayette counties. Through a web-based catalog and special resources, residents have access to over 800,000 items, shared databases, and free online classes with their WAGGIN Library Card. WAGGIN Libraries strengthen our community by inspiring lifelong learning and promoting literacy and knowledge.
Patrons are required to use a bar-coded WAGGIN library card when checking out materials and for logging onto the library's computers.
The "pin" number automatically assigned to each card is the last 4 digits of the home phone number.