As we wrap up another year at PTPL, we want to share some highlights and a few of our favorite moments of 2021.
Peters Township Public Library was closed to the public for the first two months of 2021 and offered curbside pickup of materials and virtual programs during that time. The PTPL Foundation continues to fund a Zoom subscription for the library, allowing many patrons to access and participate in programs from home. The Foundation also funds the use of the Beanstack platform, which has allowed over 400 patrons to log reading with us this year. In August, PTPL Sponsored Clubs came back to meet in person at the library. Throughout the fall and winter, we continued to expand our offerings of in-person programs.
LIBRARY USE
PTPL has had over 59,000 visitors in the building this year. These visitors checked out study rooms 775 times, used computers over 2,000 times, and asked over 7,000 reference questions. Some of these visitors were also our beloved volunteers who could come back this fall. These dedicated helpers logged 275 hours at the library.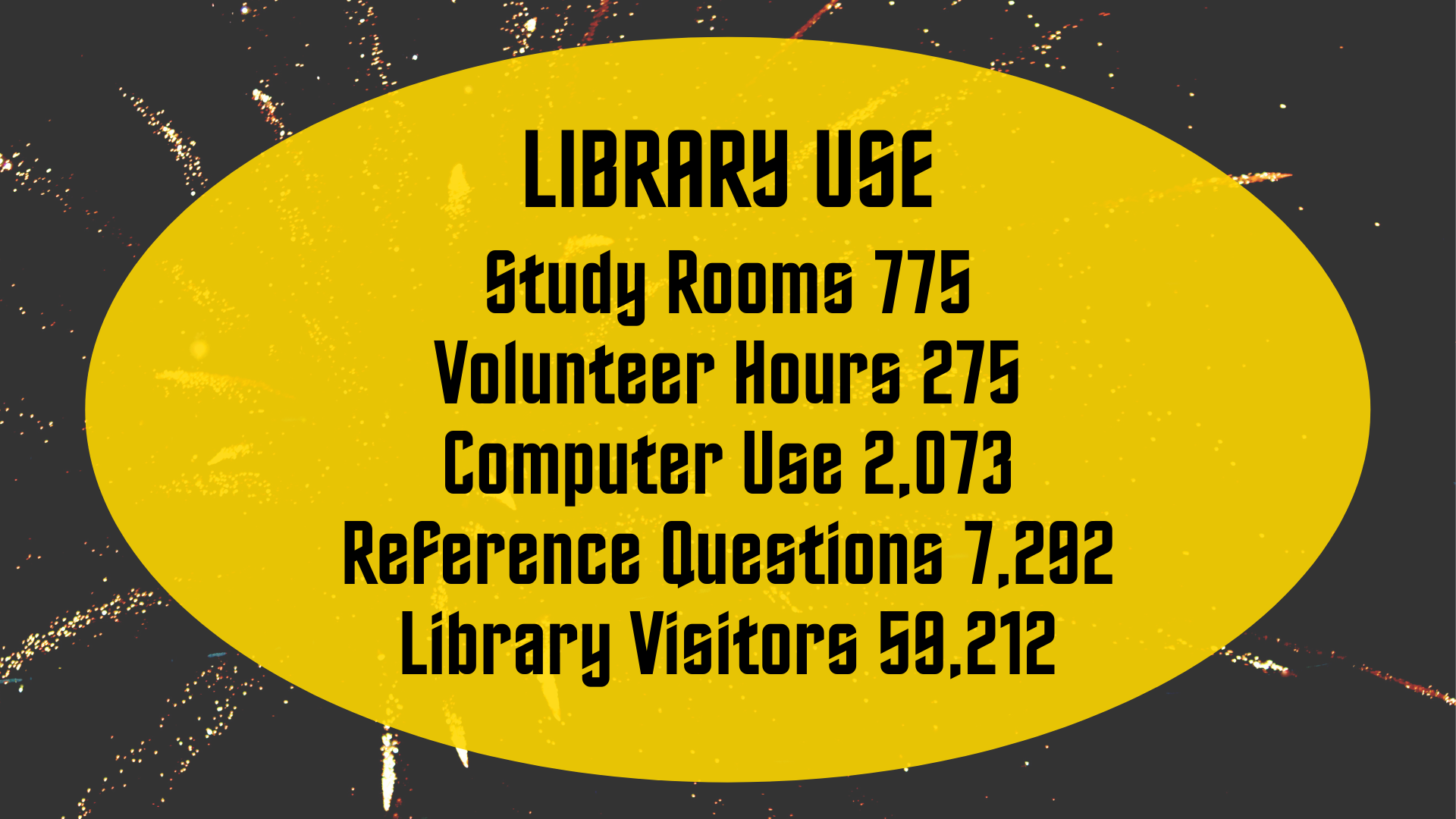 MOST CIRCULATED
Below are the top circulating DVDs, Magazines, Fiction, and Nonfiction for this year. Did you check out any of these popular items?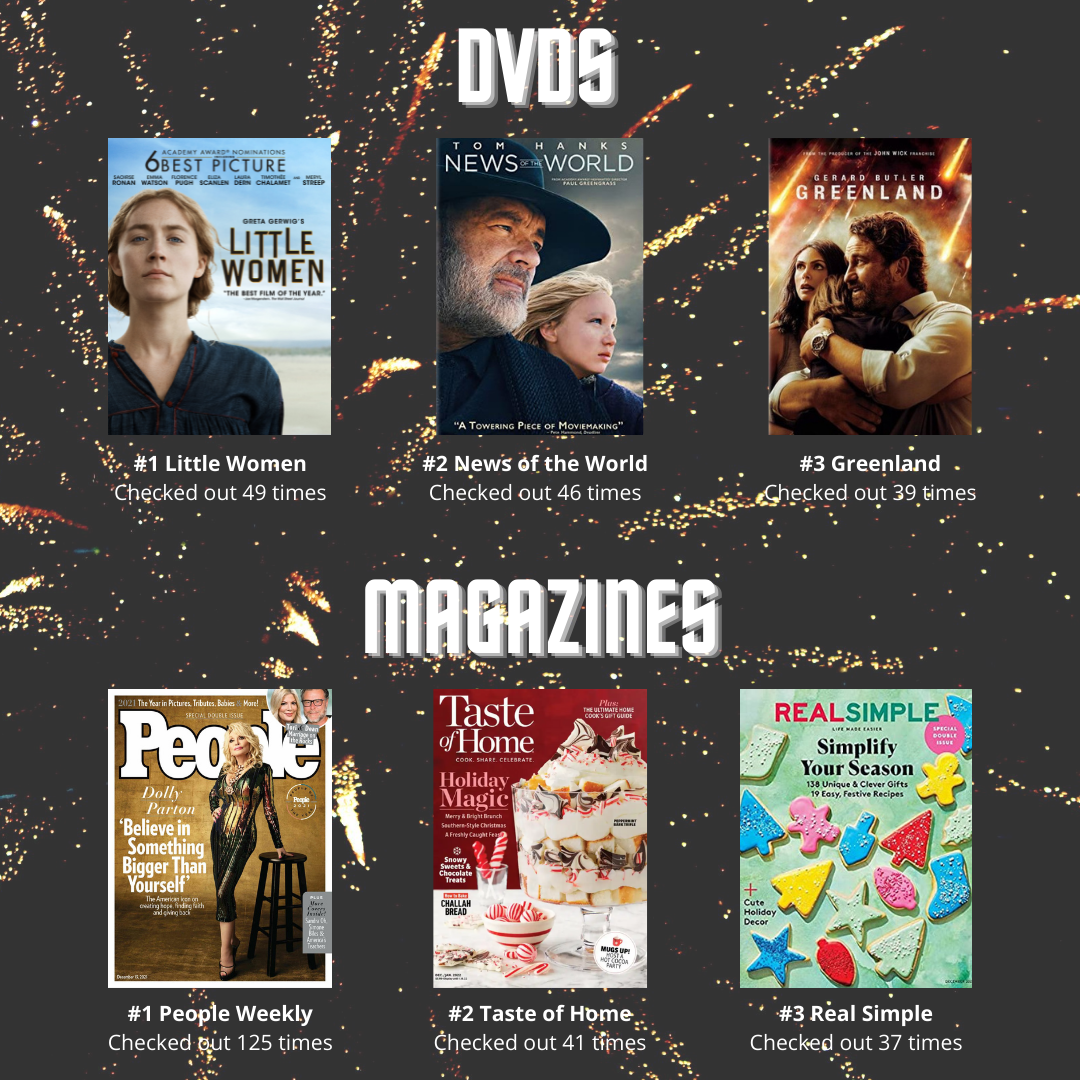 Top Circulating DVDs
Little Women – 49 checkouts
News of the World – 46 checkouts
Greenland – 39 checkouts
Top Circulating Magazines
People Weekly – 125 checkouts
Taste of Home – 41 checkouts
Real Simple – 37 checkouts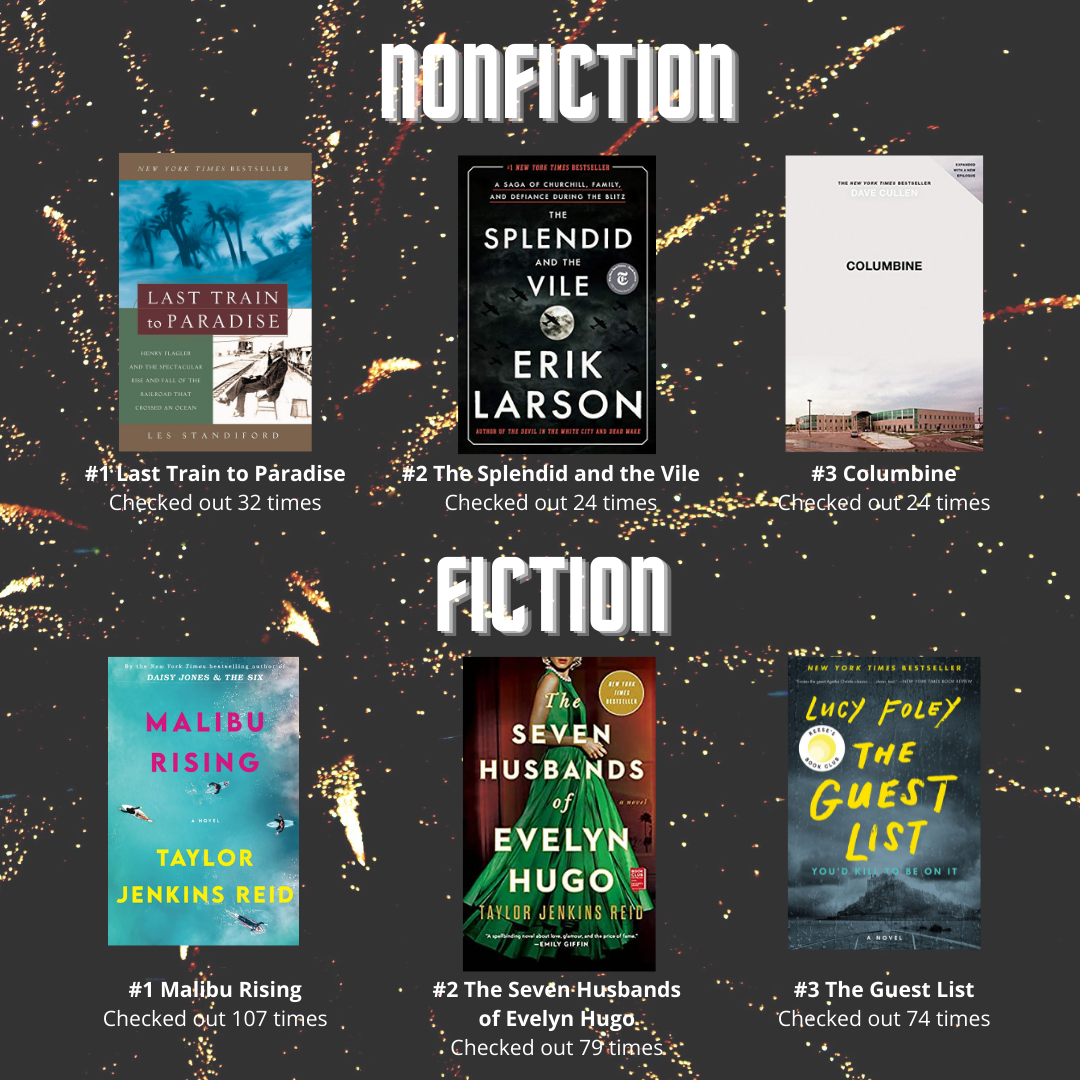 Top Circulating Nonfiction Books
Last Train to Paradise by Les Standiford – 32 checkouts
The Splendid and the Vile by Erik Larson – 24 checkouts
Columbine by Dave Cullen – 24 checkouts
Top Circulating Fiction Books
Malibu Rising by Taylor Jenkins Reid – 107 checkouts
The Seven Husbands of Evelyn Hugo by Taylor Jenkins Reid – 79 checkouts
The Guest List by Lucy Foley – 74 checkouts
PROGRAM ATTENDANCE
PTPL continued to offer virtual (live and pre-recorded) programs throughout the year, in addition to some in-person programs beginning in the fall. Over 700 programs were held, with more than 20,000 persons attending, watching, or participating. Our Harry Potter Digital Escape continued to receive visitors from all over the world and was played over 1 million times this year.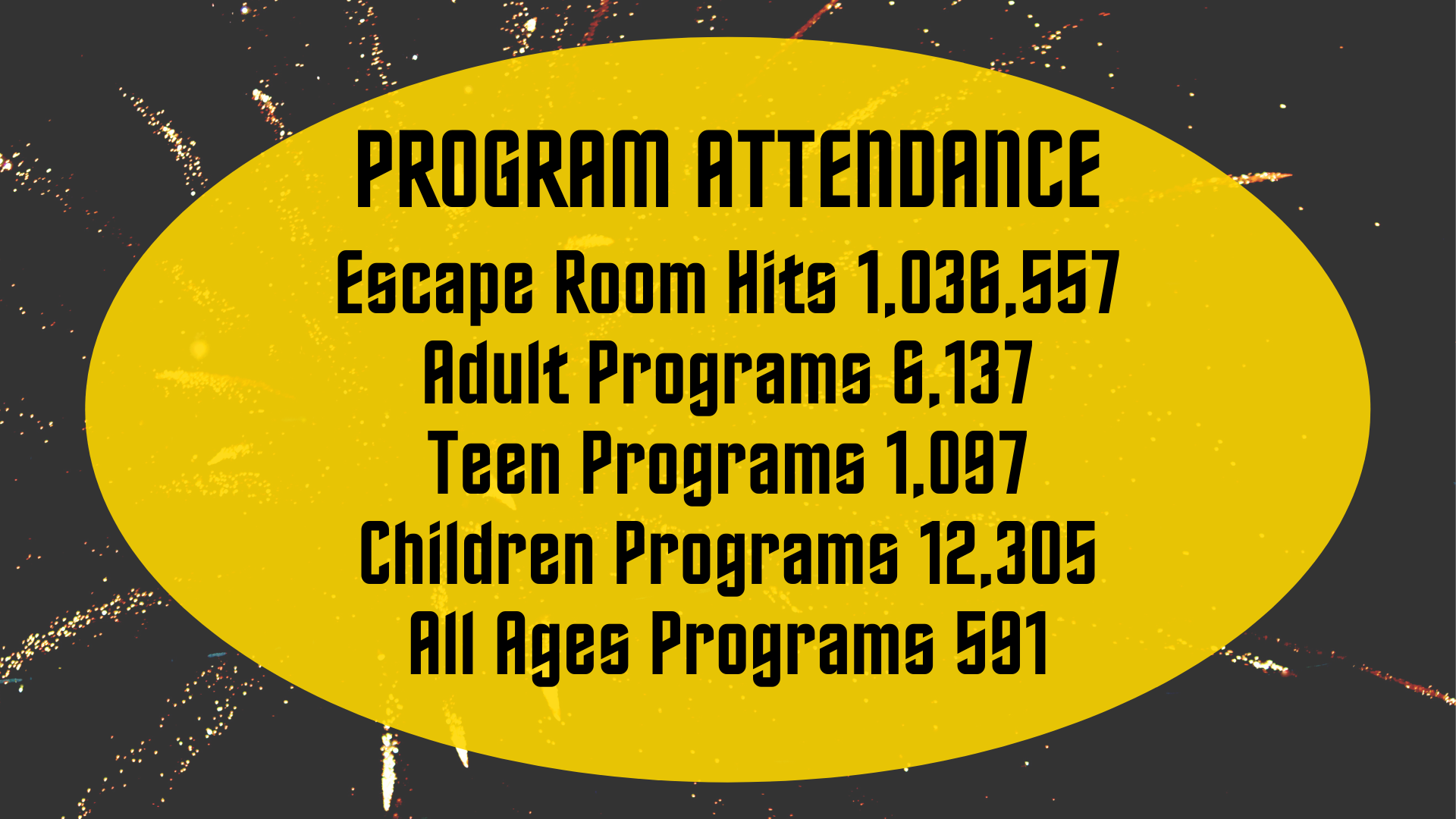 STAFF HIGHLIGHTS
Here are some of our favorite moments from 2021. 
It was really fun making our tie-dye t-shirts as a staff, and Paws for Reading is always fun to see. Mini Golf was great! — Jamie
It might sound cheesy.. but one of my best moments of 2021 was getting hired at the PT Library! I love coming to work every day. — Anne-Marie
I really enjoyed utilizing our new outdoor space for programming. — Shannon
Mini Golf is always a great time for the staff to get a little creative (and competitive). I love using Zoom to bring in presenters and participants from all over to share and learn together. — Syd
My favorite moment of the year was being offered the opportunity to join the team here at the Peters Township Public Library. Everyone has been so welcoming, and it's great to be here. I also really enjoyed getting to plan several maker programs involving my favorite holiday: Halloween. — Brandon
Some of my favorite memories were doing curbside last winter in the freezing temperatures and seeing how grateful some of our readers were, staff tye-dye day and how awesome everyone's shirts turned out, and dressing up in a dino suit and visiting the kids out under the tent. — Dianne
My most favorite moment was the PTPL staff adopting a family of 6 for Christmas. This is the true meaning of Christmas. The enthusiasm of the staff as we discussed who was getting what was magical. I envisioned every member of the family waking up to a wonderful gift-packed tree. Santa was there! — Linda
The PTPL Archives enjoyed a great year. We reached out to the community through programs, an exhibit, and sharing historical photographs and other items on PA Photos and Documents. Thanks to The Peters Township Library Foundation and to all those who contributed to support the PTPL Archives. We were pleased to receive word in December 2021, that the PTPL Archives was awarded a Pennsylvania Historical and Museum Commission Historical and Archival Records Care Grant. — Margaret & Carolyn
LOOKING FORWARD
We are excited for so many things to come in 2022 and look forward to another great year at PT Library!