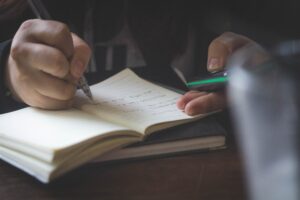 Please read our proctoring policy below in full and verify it complies with your educational institution's requirements before submitting a proctoring request form:
Test proctoring at the library is by appointment only and subject to staff availability. Library staff will directly supervise the test-taker at the beginning and end of the exam and conduct periodic checks throughout the exam but cannot monitor the test-taker continuously. Students must make proctoring arrangements at least 72 hours in advance. Quiet study areas may not always be available. It is the student's responsibility to ensure that the physical facilities are adequate for their test taking requirements and that their institution will accept the library's proctoring guidelines.
The student is responsible for all supplies needed to complete the exam, including making sure any materials for a paper test arrive at the library before the day of their test. Should the student require a desktop computer to complete their exam, they will be allowed to use one of the library's public access computers. However, no specialized software will be installed on the library's devices for exams. The library staff member proctoring the exam will verify the identity of the student by requiring presentation of a photo ID. Exams will be administered during library operating hours Monday-Friday. Exams must be completed 15 minutes prior to the library's closing time.
Completed paper exams will be returned to the testing institution via USPS if the student provides a self-addressed envelope with prepaid postage with which to do so. The library will not coordinate pickup of materials by FedEx or UPS. Copies of completed exams are not retained. Exams not completed by the student within 30 days of receipt by the library will not be retained. The library and its staff are not responsible for completed exams that are not received by the testing institution. The student must contact the testing institution to determine if the completed test was received.
The student agrees to waive the library from any and all liability as a result of administration of the exam. The student thereby acknowledges that the library and library staff take no legal responsibility for the content, delivery, or results of the exam.