The Peters Township Public Library will welcome senior officers from the U.S. Army War College for a panel discussion on Applying Strategic Empathy: From Humanitarian Relief to Great Power Competition. The officers will appear in person at the library on Tuesday, May 23, from 6:30 to 7:30 p.m. A question-and-answer session will follow the presentation. Register at ptlib.org/awc23 to reserve your seat for this program or to receive a Zoom link to watch from your home.
This will be the 17th consecutive year the library has hosted a panel discussion with officers from the U.S. Army War College in Carlisle, Pennsylvania. This presentation is part of the Eisenhower Series College Program with the U.S. Army War College.
Strategic empathy is one of many capabilities the U.S. Army War College seeks to enhance in the rising senior leaders who participate in its resident 10-month master's degree program. Government actors become more effective when they apply strategic empathy and thereby more fully understand the nuanced perspectives and motivations of their allies, partners, competitors, and adversaries.

---
Featured speakers for the program:
Dr. Michael Neiberg will serve as the moderator for the discussion.
Colonel Dena Goble will share her insights regarding the importance of strategic empathy as a U.S. Army Reserve military police and civil affairs officer recently responsible for leading 800 soldiers during US resettlement operations for thousands of Afghan refugees.
Brigadier General Atul Bhat from the Indian Army will give the audience an opportunity to improve their own strategic empathy for India as he candidly explains the historical challenges, current dilemmas, and emerging opportunities for India as it navigates the great power competition between the United States and China.
Peters Township Public Library is a GOLD STAR Library, which is part of the Pennsylvania Library Association PA Forward initiative. Libraries can give citizens of all ages the knowledge and skills they need to improve their lives, to contribute effectively in their communities, and to participate in civil discourse.

---
About the Speakers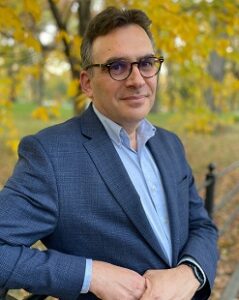 Michael S. Neiberg is Professor of History and Chair of War Studies at the United States Army War College in Carlisle, Pennsylvania. His published work specializes on the First and Second World Wars in global context. His Potsdam: The End of World War II and the Remaking of Europe (Basic Books, 2015) won the Harry Truman Prize. The Wall Street Journal named his Dance of the Furies: Europe and the Outbreak of World War I(Harvard University Press, 2011) one of the five best books ever written about that war. His latest book is When France Fell: The Vichy Crisis and the Fate of the Anglo-American Relationship (Harvard University Press, 2021), which won the 2022 Society for Military History Book Prize. In 2017 he was awarded the Médaille d'Or du Rayonnement Culturel from La Renaissance Française, an organization founded by French President Raymond Poincaré in 1915 to keep French culture alive during the First World War.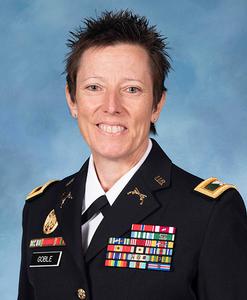 Colonel Dena Goble has over 35 years of Army Reserve service. Enlisting at 17, she has served in numerous leadership positions of increasing responsibility. Her expertise is as a military police officer specifically with detainee operations in Guantanamo Bay Cuba and Iraq. She has trained with other militaries in Japan, Tajikistan, Jordan, and Germany. As a civil affairs professional Colonel Goble partnered with the Jordanian Armed Forces to enhance the integration of women into their military. She also liaised intergovernmental coordination for the Syrian refugee crisis. Most recently, she led over 800 Soldiers in support of the Department of Homeland Security during the resettlement of Afghan evacuees.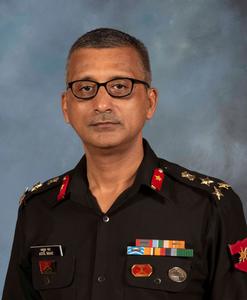 Brigadier General Atul Bhat of India is an armored officer who has served in various parts of India. He has held varied command and staff assignments during his 30 years of service, including command of an infantry company during Counter Insurgency Operations, command of an armored regiment and an armored brigade, and he has served as deputy commander of an armored brigade at extremely high altitude in the Himalayas. He is a graduate of the Indian Staff College and Higher Command courses. An electronics engineer, he belongs to the northern Kashmir province of India and has traveled widely across his country.