The Peters Township Public Library will host 22 local authors at its 3rd Read Local/Eat Local in a new format for 2022. On Saturday, August 6, from 11:00 a.m. to 1:00 p.m., the public is invited to visit the library for an entirely outdoor event in the library parking lot. The library encourages the community to read books by Pennsylvania authors representing all genres for all age groups. No registration is required to attend.
The twenty-two authors featured will include writers of several formats, including short stories, fiction, nonfiction, and children's picture books. Authors participating include:
Robin Acton
Sarah Addis
Barbara Brutt
Rossilynne Culgan
Annette Dashofy
Abigail Drake
Fifth Avenue Writers
Kit Frick
Lisa Grazan
Anna Harsh
J.V. Hilliard Author Cancelled
Annette Hostoffer
Carole Lynn Jones
Thomas Mainwaring
Nancy McCabe 
Liz Milliron
Chris Posti
Linda Rettstatt
Chris Rodell
Nellie Steele
Cori Wamsley
Thomas White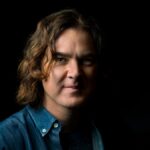 Kicking off the event at 10:00 a.m. will be a talk by J.D. Barker. He is the New York Times and international best-selling author of numerous novels, including Dracul and The Fourth Monkey. His latest with James Patterson, Death of the Black Widow, was released earlier this spring. His books have been translated into two dozen languages, sold in more than 150 countries, and optioned for film and television. Barker will sign books after his talk, with select titles available for purchase through Riverstone Books. No registration is required to attend.
Plan to Eat Local while at this free event or passing through the area. Three food trucks – Johnny's Seafood Shack, Wooden Peel Pizza, and Millie's Homemade – will be in the library parking lot with refreshments for sale from 11:00 a.m. to 1:00 p.m.
Concluding the event at 1:15 p.m., a representative from Riverstone Books will offer tips to current and aspiring authors. Hear ideas on how to market your books and work with an independent bookseller. You must register to attend this presentation. Register at ptlib.org/riverstone.
For more information about Read Local/Eat Local, call the library at 724.941.9430 ext. 3260 or email ptlib@pt-library.org.
Are you interested in being a future Read Local/Eat Local author? Complete this short form to share your interest with the event organizers for next time!